Best phone under 10000
Looking for a phone under 10 thousand? There were several phone searches in this report. This is a list once before buying a phone
NFINIX HOT 10S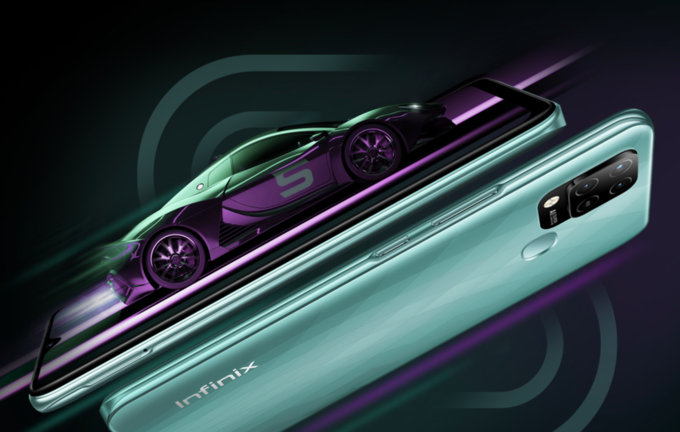 infinix-hot-10s
Screen size
6.82 "(720 X 1640)
The camera
48 + 2 + AI | 8 MP
RAM
4 GB
Battery
6000 MAH
Full specs other Infinix mobile phones
Powered by the MediaTek Helio G85 SoC, the Infinix Hot 10S is a low-priced phone priced at less than 10K, complete with a fair number of attractive features. In addition to the enabled Helio G85 chipset, you'll get a 90Hz 6.82-inch display, although the resolution is only HD +. The phone comes with a triple rear camera setup with a 48-megapixel primary shooter. There is even a nightscape mode for low light photography. The device is also capable of shooting 240 fps slow-motion video, which can add a lot of fun. In addition, the phone has a huge 6,000mAh battery. You also get access to features like Facial and Fingerprint Unlock
Specification
Screen size: 6.82 "(720 x 1640)
Camera: 48 + 2 + AI | 8 MP
RAM: 4 GB
Battery: 6000 mAh
Operating system: Android
Sosi: MediaTek Helio G85
Processor: Octa-core
RS 12,999
02 -----
POCO M2 has been reloaded

Official

✭

৳15,999

6/64 GB


৳16,999

6/128 GB
Xiaomi Poco M2 screen size
6.53 "(1080 X 2340)
The camera
13 + 8 + 5 + 2 | 8 MP
RAM
4 GB / 6 GB
Battery
5000 MAH
Complete specs of other Poko mobile phones
The Poco M2 Reloaded is the same phone as the standard Poco M2 but comes with only 4GB RAM and 64GB storage which brings the price down to Rs 10,000 in India. The Poco M2 Reloaded has the same design as the Poco M2 and has a 6.53-inch full HD + display with a waterdrop notch cutout for selfie cameras. The screen is layered with Gorilla Glass 3 for extra protection. The M2 is powered by the reloaded MediaTek Helio G80 processor with an octa-core CPU and Mali-G52 GPU. It has a 13MP primary camera followed by an 8MP ultra-wide-angle camera with 118-degree field-of-view, a 5MP macro camera and a 2MP depth sensor. The front has an 8MP selfie camera and the rear camera can record 1080p at 30FPS. The back has a fingerprint reader and the M2 Reloaded is equipped with a 5,000mAh battery that supports 18W fast charging.
Specification
Screen size: 6.53 "(1080 x 2340)
Camera: 13 + 8 + 5 + 2 | 8 MP
RAM: 4 GB
Battery: 5000 mAh
Operating system: Android
Sosi: MediaTek Helio G80
Processor: Octa-core
03 ------
XIAOMI REDMI 9
,
৳13,999

3/32 GB


৳14,999

4/64 GB
Xiaomi Redmi 9
Screen size
6.53 "(1080 X 2340)
The camera
13 + 8 + 5 + 2 | 8 MP
RAM
4 GB
Battery
5020 MAH
Full specs other XIAOMI mobile phones
With a MediaTek Helio G80 SoC with 4GB of RAM and 64GB of internal storage, the Xiaomi Redmi 9 promises good performance as far as performance goes. We found the Helio G80 to be able to run the latest games and perform simple tasks in our tests. This is a tough budget smartphone for those users who are searching the market for a skilled daily driver with good glasses across the board without breaking the bank. You get a 6.53-inch display with HD + resolution and a dew-drop notch for selfie cameras. There is also a dual-rear camera setup with a 13-megapixel primary shooter. You'll also find a decent 5MP selfie camera. As for battery life, the phone has a 5,000mAh battery that users can use for a day or more. However, charging the phone is slow because the phone comes with a 10W charger inside the box. Overall, the Redmi 9 is a good entry-level device for those looking for consistency in performance.
Specification
Screen size: 6.53 "(1080 x 2340)
Camera: 13 + 8 + 5 + 2 | 8 MP
RAM: 4 GB
Battery: 5020 mAh
Operating system: Android
Sosi: MediaTek Helio G80
Processor: Octa-core
4 -------.
XIAOMI REDMI 9I
,
৳15,999

4/64 GB


৳18,999

6/128 GB
Screen size
6.53 "(720 X 1600)
RAM
4 GB
Battery
5000 MAH
Complete space for other Redmi mobile phones
Redmi has launched the Redmi 9i smartphone as part of the Redmi 9 series. The Xiaomi Redmi 9i offers a MediaTek Helio G25 SoC with an octa core processor with a maximum clock speed of 2GHz. You'll find a large 6.53-inch display with a notch for the selfie camera. The phone has only one rear camera which is a 13-megapixel shooter. You'll also find a decent 5-megapixel selfie camera. The phone comes with a large 5,000mAh battery, but it has a micro-USB charging port, dated to the 2021 standard. As for storage, you get two 64GB and 128GB ROM variants, with 4GB of RAM in both variants. The phone has a clean rear design with dual tone finish. It is available in 3 colors including Midnai