Best games PC
When you fire up Epic Games Store, Steam, Xbox, or any of the other digital marketplaces for PC games, you'll be faced with many purchasing options. Feel like leveling characters in a role-playing game? Disco Elysium: The Final Cut and The Witcher III: Wild Hunt got what you need. In the mood to knuckle up against online opponents? A fighting game like Guilty Gear Strive or Tekken 7 will do you good. In short, the PC gaming space is deep and varied. Don't get frozen by choice, though; use this guide to help you make a swift and wise purchasing decision.
Ghostwire: Tokyo
A trip to Tokyo's district of Shibuya is hard to come by for most of us these days. Thankfully, Ghostwire: Tokyo has got you covered, unless you have a problem with roaming ghosts, of course. This is a horror adventure that feels like it comes to us from a different era, as Josh puts it in his Ghostwire: Tokyo review, an era where games were often jankier and a lot weirder, too.
This isn't a horror game as much as it is a slightly spooky one, a buddy cop comedy with ghosts instead of cops, and an open world that doesn't feel as grandiose or overwhelming as many of its modern gaming cousins. Ghostwire is more of a chill time than it is a chilling time, almost stubbornly doing its own thing.
--------------------------------------------------------------
Monster Hunter: World
Monster Hunter: World is an elaborate, extravagant game about slaying huge beasts and turning their tails into axes. Its gorgeous maps – from the bright, enchanted Coral Highlands to the toxic clouds of shrouded unbelly of the Rotted Vale – are fitting backdrops for some properly brilliant fights. The monsters are huge yet elegant, and both learning and countering their moveset makes it feel more like a fighting game than a button-mashing hack-and-slash.
With 14 weapon types and hundreds of items to craft, climbing the gear tree can feel overwhelming, but it's still the most accessible Monster Hunter to date. A generous loot system means that, even when you're grinding for a particular armor set, you're constantly picking up useful items you didn't know you wanted. Plus, finding clues about monsters will automatically lead you to their location, meaning you can travel between its excellent fights faster than ever. Happy hunting.
--------------------------------------------------------------
Nightingale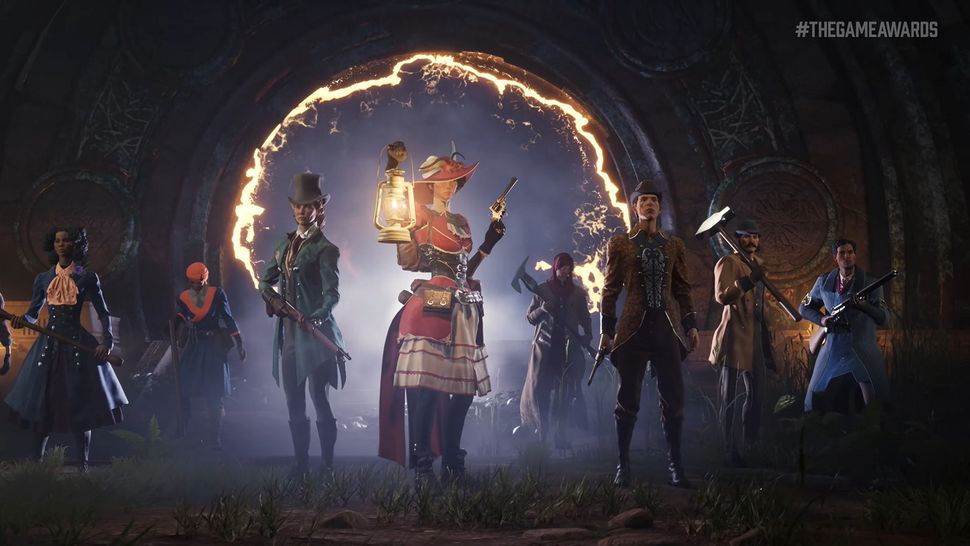 Nightingale comes from former Bio Ware boss Aaryn Flynn. First revealed during the Game Awards 2021, Nightingale is described as a "shared-world survival game" that takes place in a Victorian fantasy setting. Sounds intriguing, doesn't it? You'll be able to play the survival adventure solo or with friends and other players you meet in the world. According to the official site, testing is set to go live sometime next year, so it looks like we can expect to see a Beta at some stage.
--------------------------------------------------------------